Support Park Center in The Big Payback!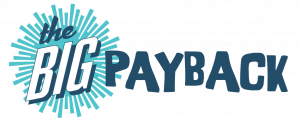 Park Center is excited to participate in The Big Payback, the fundraising event that unites Middle Tennessee each year!
The Big Payback officially starts Wednesday, May 4 at 6:00 PM, but you can make your gift early starting today! Visit our Big Payback fundraiser page here to donate.
We are setting our sights on raising $5,000 during the giving day. We hope you'll support Park Center in raising funds for people in our community.