Explore! Students Make a Difference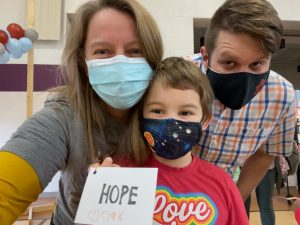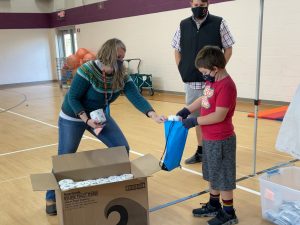 Learning and giving back is easy. 

For the kids at Explore! Community School this fall, students in the 1st and 4th grades had a chance to get serious about helping their community. Led by Park Center's Homeless Outreach Program Director, Ashley Blum, Ashley is eager to spread the message of Park Center and our work. From September through December 2021, students had a chance to learn about Park Center's Homeless Outreach program, to hear how someone may experience homelessness, and how organizations in our community work together to make it possible for individuals seeking help to get resources and live better lives. 

Talking about mental health and homelessness is tough for anyone, let alone young students. But the young leaders at Explore! Community School don't shy away from a chance to learn and give back. 

In addition to their studies, students went out of their way to raise much-needed funds to help those served by Park Center. They raised over $1,280 by leading a GoFundMe campaign and spreading our story in the community. Just as important, students conducted a supply drive and stuffed backpacks with hand warmers, water, socks, and other crucial basic-need items.  

Everyone at Park Center is grateful for the curious minds and generous hearts at Explore! Community School. We are all in this together.