By Park Center's Justice, Equity, Inclusion, and Diversity Committee
May 20, 2022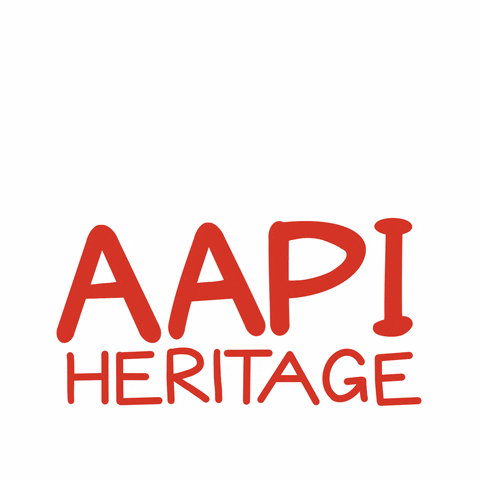 Words from our Colleagues
"This month reminds me that stereotypes are garbage, and that fitting into ideals of being the 'model minority' is also garbage. I highly encourage the book Eyes that Kiss in the Corners for any young child, or adult, who wants a sweet and cute read but full of great information."
- Maria P.


"This month has so many meanings for me: childhood running under the mango trees and trying not to slip in the mushy fruit that had already fallen, the races along the beach, the family, the food, the faces that are missed due to distance; island life is a culture all to itself. I bring acceptance of others and open love from that place of heritage. Though the land was taken, though natives are pushed out further and further from their own places, though this month condenses the celebration of so many people groups and ethnically diverse Asian, Pacific Islander, and Desi Americans, I am here and I witness the steps toward openly accepting diversity and taking steps forward to justice and equity. " 

-Howard V. 


"As an Asian American, it was never easy growing up in the states. My mother is first immigrant Filipino, and my dad is American - From Florida. My dad met my mother while overseas and after the eruption of Mt. Pinatubo, our family was evacuated to the states; I was 3 years old. I don't have many memories of the Philippines; despite the many home videos and photos I have. I will say, it was hard growing up Asian American. I was either "too Asian" to fit in and relate to my Caucasian classmates or I was "too white" to be Filipino.  Actually, just a couple months ago, a Caucasian woman tried to argue with me about my ethnicity - according to her I was "too tan to be a true Asian".  According to her, I wasn't "As white as the Geisha women seen on TV". And According to her my eyes aren't slanted enough. It's sad that I still struggle with these types of comments, but these are just a few things that I've experienced growing up Asian American. 
AAPI Heritage Month is a big sense of pride for me. It gives us a voice and provides somewhat of a backbone to fight against Asian Hate by spreading knowledge and education about our cultures, heritage, and traditions. It gives us a chance to share and invite others into our culture through history, song, dance, and food. To be recognized and celebrated in such a way is so meaningful and powerful. From a person who is part of a population that is surrounded by so many stereotypes - I am very grateful that this month of recognition and unity exists."

-Aiza E. 
History 
"Since 1990, the U.S. government has designated the month of May as Asian American and Pacific Islander Heritage Month, celebrating the achievements and contributions of Asian Americans and Pacific Islanders (AAPI) in the United States. The month of May was chosen to mark the arrival of the first Japanese immigrant to the United States on May 7, 1843, as well as the anniversary of the completion of the transcontinental railroad on May 10, 1869." 
Read more on EDSITEment.org.
This Year's Theme
"The Federal Asian Pacific American Council — a nonprofit that supports the interests of Asian Americans, Native Hawaiians and Pacific Islanders in the federal and D.C. governments — selected the theme: Advancing Leaders Through Collaboration. The theme builds on the Advancing Leaders series, which began in 2021 and will run through 2024."
Read more on NPR.org.
Resources